An amazingly comfortable boat
MY Argo has been designed with comfort in mind. See the pictures!
Anywhere in no time!
One of the fastest boats in Naxos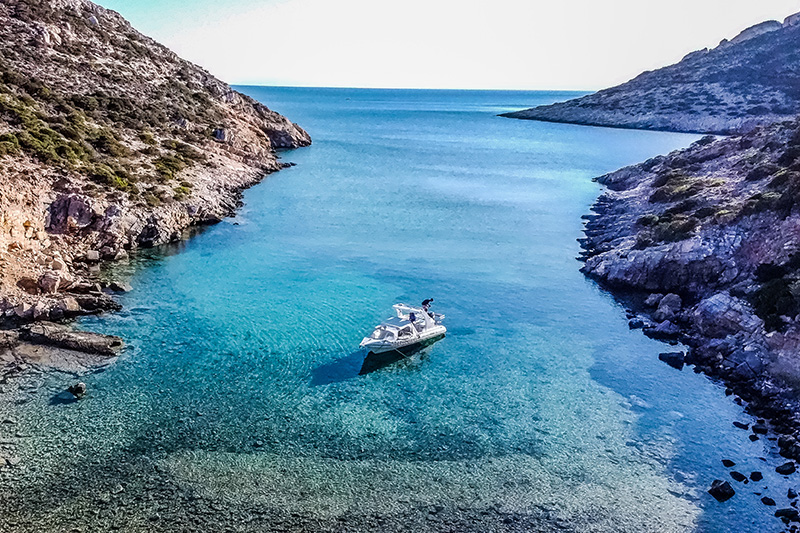 Our R.I.B. ARGO is the Cappo di mare 800. With its long length and width it is very easy going, safe and stable boat for the mediterranean waters. It is the best option if you want to explore the small magnificent bays and the rocky surroundings traveling coast to coast. Traveling fast and in a comfortable speed, you can reach the small cyclades in less than an hour giving you more time to enjoy the untouched beaches, explore seabeds and go snorkeling in the most amazing waters.
Argo, with its big deck offers you some amenities that you can't find in any similar boat. First, it has a stern cabin giving you space for your personal belongings. On the top of the cabin a massive sun bed is at your disposal, the perfect spot to relax when we reach destination! Argo also provide a toilet, a sink with tap water and a refrigerator for beverages and refreshments.
Technical characteristics
Because a few numbers speaks more than a thousand words