Description
Naxos is the biggest island of the cyclades situated in the middle of the Aegean sea. Ideal for both family and couple vacations, Naxos offers countless options for exploring sandy beaches with clear blue waters, snorkelling spots and even cliff diving!
Naxos is a big island, and joining our cruises offers you the opportunity to discover the most beautiful beaches and places that are impossible to reach by road. The entire western side of the island is made up of a series of beaches, small bays and caves. On our excursions we will explore some of these destinations depending on the weather conditions or your choices. Join us to explore the magical secret spots of the island!
Very central island
The biggest island of the cyclades
22 000 inhabitants
Well developed
Not very busy compared to other cyclades islands
Airport close to town
---
Our favourite spots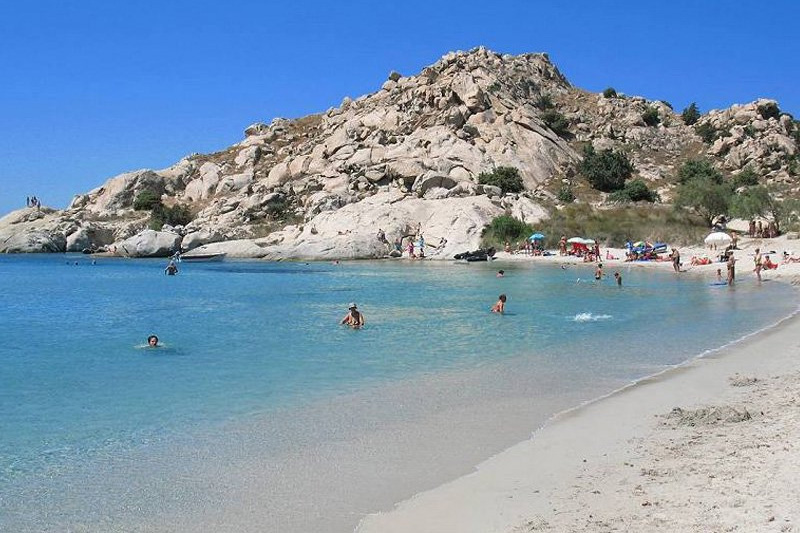 Mikri Vigla
Located on the west side of Naxos, Mikri Vigla is a long white sandy beach protected from north winds by a small hill that separates it from Parthena, the kite surfing paradise. "Mikri Vigla" in Greek means "small watch point", where in ancient years, people were on the lookout for dangers or pirates approaching the island. Its a perfect snorkeling spot where you will encounter lots of fish roaming through the rocky seabed.
Naxos west coast
Beach bars nearby
Turquoise water and white sand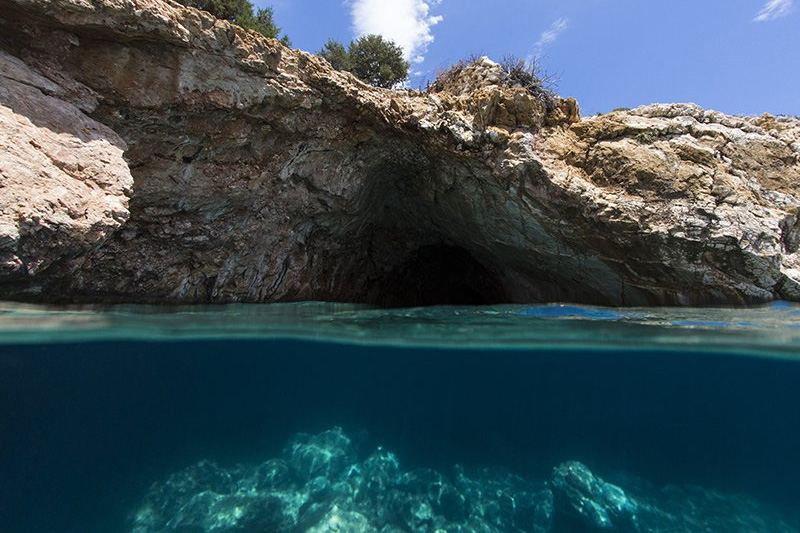 Rina Cave
The famous cave on Naxos south's coast, accessible only by boat.
Near to Kalandos on the south side of Naxos, lies this magnificent beach with exotic green waters. Here you can swim inside the cave or cliff dive from the top! Being protected by waves and winds is what makes Rina Cave a popular destination for sail and motor boats.
Ideal for cliff jumping
Secluded anchorage
Can be very busy
Crystal-clear water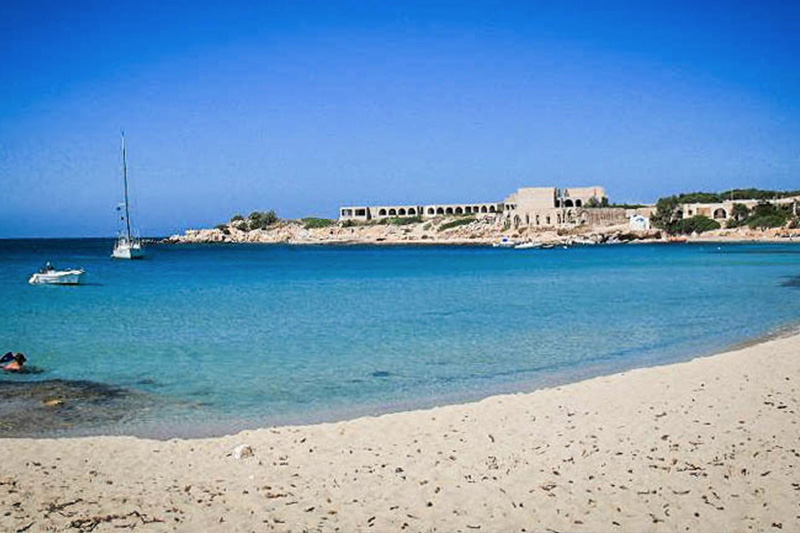 Alyko beach
A beautiful bay to relax away from the crowded resorts of the island.
An unspoiled beach in the southwest of Naxos. You can't find any beach beds here, and thats the beauty! A small bay with a cedar forest offers you natural shadow, a perfect place to relax aligned with nature!
Unique cedar forest
Typical orthodox church right on the beach
Calm even during peak season
Taxi available to town
---
Location