Why choosing Naxos Rent a boat
It's all about making the right choice! Here is why you will love your cruise with us!
Our story and origin
How did we start this project and why it will make you happy.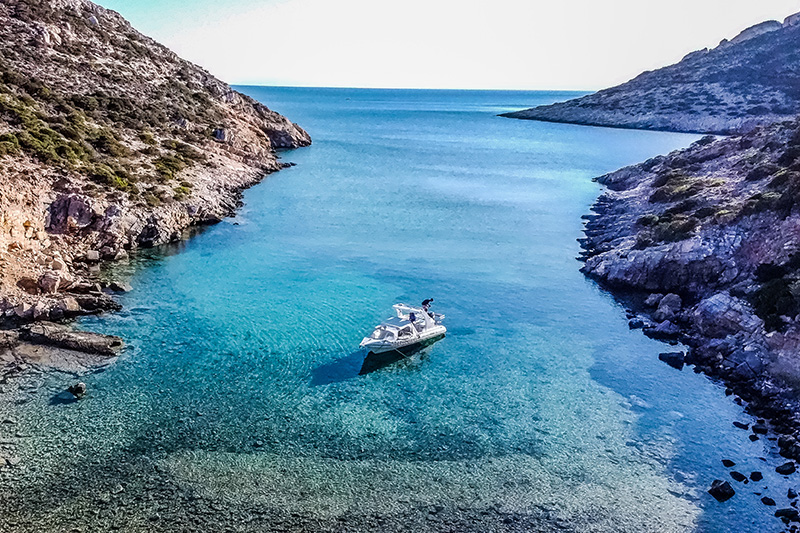 Born in Athens with strong bonds to the island, my grand parents from both sides are from Naxos. A decade ago, when my sister (Co-Founder at Xanemo-Sailing) decided to move to Naxos, it was natural for me to follow the lead. I've been teaching windsurf, while spending all my free time at sea (windsurfing, sailing, boating, swimming, you name it!). I got my boating licence years ago, for pleasure.
G. Bernstein wrote "Allow your passion to become your purpose, and it will one day become your profession.". I really feel like this has never been more true for me than now, and I am so glad to share my passion with whoever is interested in this.
I look forward to having you onboard and share my secret spots, my favourite islands, and my happiness.
Captain Dimitris, Founder of Naxos Rent a Boat