Description
Even if you haven't visited Greece, you may have heard about Mykonos. The most famous island in the Cyclades, which is the attraction of the international jet set. Exquisite beaches, award-winning restaurants and luxury yachts are what make this place so special. In islands' town, you would see the traditional alleys with the painted white houses, churches and traditional wells dominating the landscape. The island of winds, as it is called, hosts famous DJ's from all over the world as some of the best parties around the world are taking place.
Little Venice with its houses next to the water is one of the most photographed spots on the island. Nowadays, the small village hosts some of the best restaurants and bars from which you can see one of the most enchanting sunsets.
If you want to spend a day in the summer parties heart, a day cruise to the cosmopolitan island of Mykonos is what you should do!
Famous beaches
Great nightlife
Very busy during peak season
Famous people go there
Some famous people even live there
---
Our favourite spots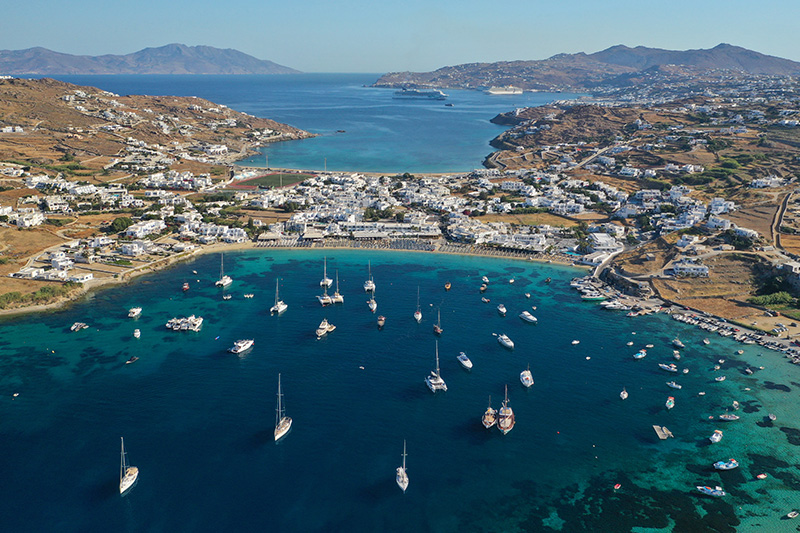 Ornos Beach
Ornos is mostly known as a family-friendly beach, but is also one of the most popular and crowded over the summer. It is located in the south part of the island ant it's recommended for those who prefer a more developed, resort atmosphere.
Family friendly
Romantic sunset
Good for swimming
Frequent stop of boats/yachts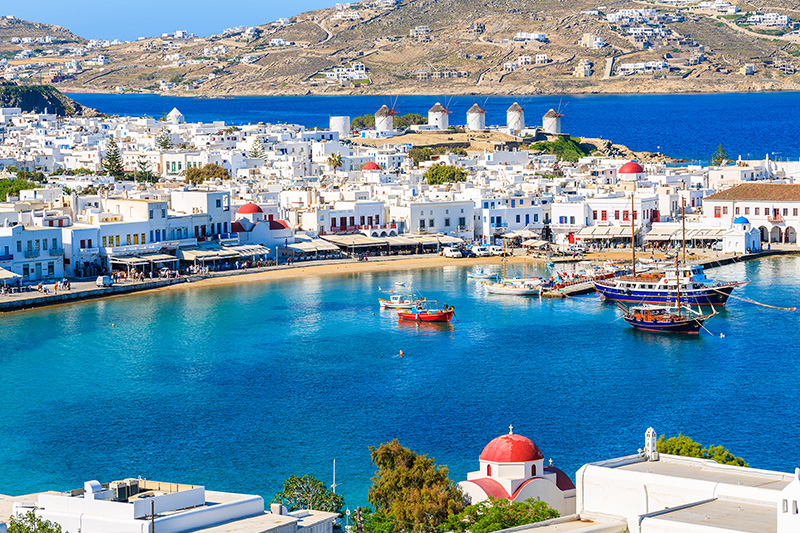 Mykonos Port
The new port of Mykonos is located in Tourlos, almost 2km away from main town (Chora). It is the only operating port of the island and during summer it can be really overcrowded. The old port is located in Chora and is used mainly by fishermen and some yachts.
Famous port
Connection with neighboring islands
Crowded place
Shopping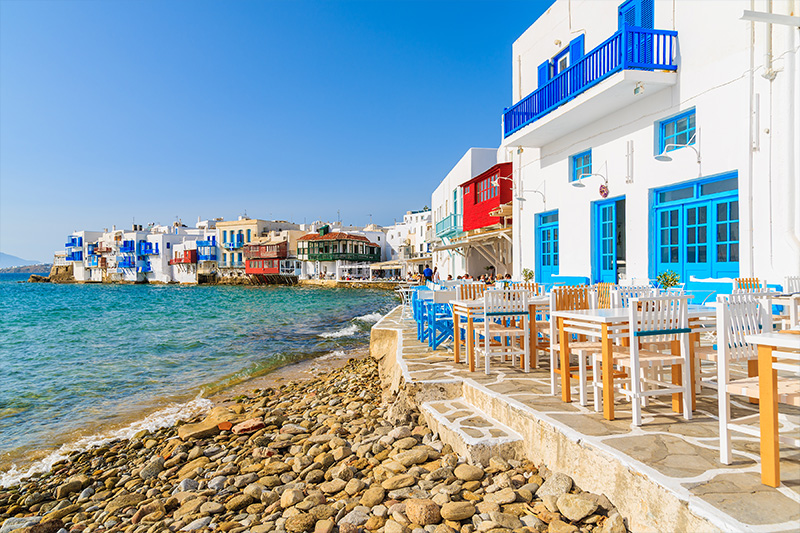 Little Venice
This place is known as one of the most romantic neighborhoods in Mykonos. Specifically, you can see rows of old fishing houses that are situated on the edge of the sea. It is said that they originally belonged to rich merchants or captains. Many of the houses have now been converted into bars or restaurants, little shops and galleries.
Romanic view
Relaxing athmosphere
Many choices of restaurants
Must see
---
Location