Description
Less than a kilometer away of Paros is the little island of Antiparos. Even though more and more people are visiting the island the last years, it remains authentic with its long coastline waiting for us to discover. Isolated creeks with clear blue waters and "Despotiko" to catch sight with the imposing rocks that make you stare at them is a great destination which you will love.
Despotiko is now one of the most important archaeological sites in Greece. Harmoniously tied to the natural environment, the temple of apollo after its restoration is an open museum. Here you can browse the archaeological site or enjoy the deserted beaches that complete the lunar landscape of this small uninhabited island.
Τhe depth of the sea from Despotiko to Antiparos does not exceed one meter, a characteristic that makes the water turquoise and makes you feel like you are in the caribbean. There could be no better location for relaxation enjoying this scenery.
Very close and very small yet quite busy, Antiparos is a great destination from Naxos.
Spots getting famous
Beautiful landscape
Protected from north winds
Trendy restaurants and shops
Turquoise waters and caves
---
Our favourite spots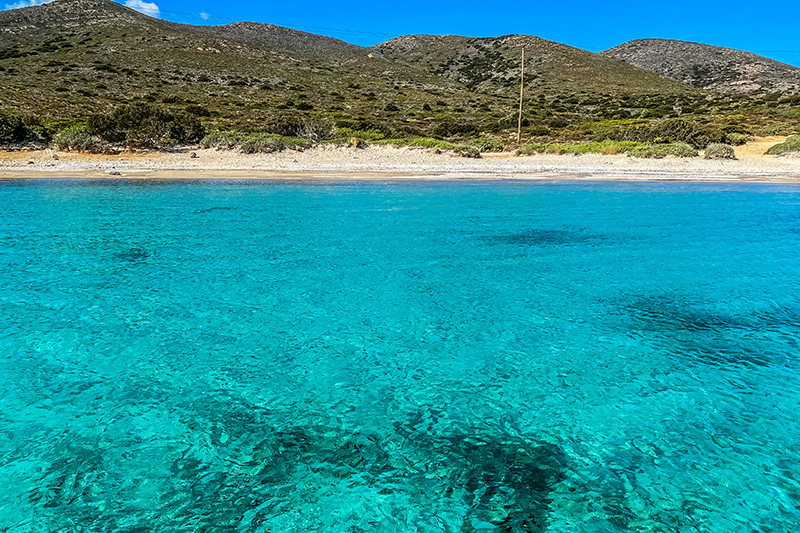 Sostis
Sostis, is a beach famous for its calmness. It is located at the south-easter part of Antiparos. You will be amazed by the blue waters! Snorkelling there is also a great idea as the rocky landscape continues in the sea.
Best for calmness
Crystal clear waters
Good for kids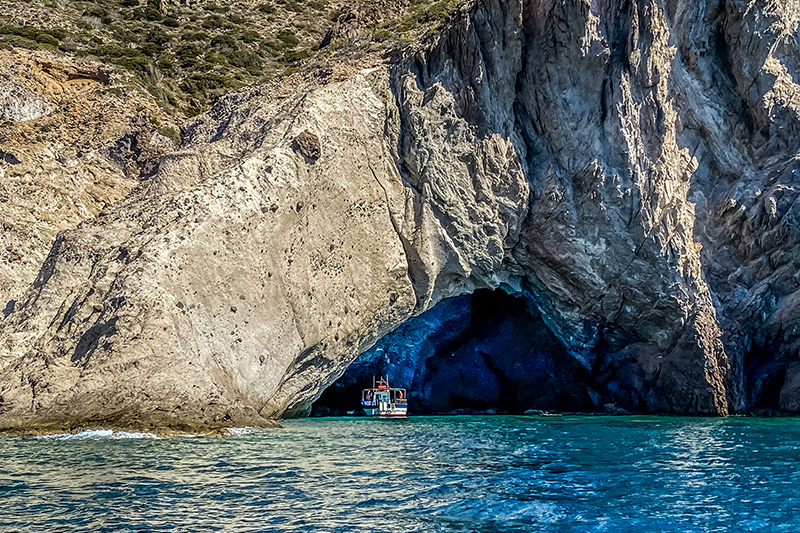 Epitafios and surroundings
Epitafios beach in Antiparos Is one of the most magical places on the south side of the island. There you can see white vertical rocks, turquoise waters and see caves. The access is only made by boat and you can pass through the 'Seal cave'. The amazing surrounding areas such as Faneromeni beach, will let you speechless and will give you the opportunity to discover the world underwater.
Rocky landscape
Passing through caves
Small sandy beach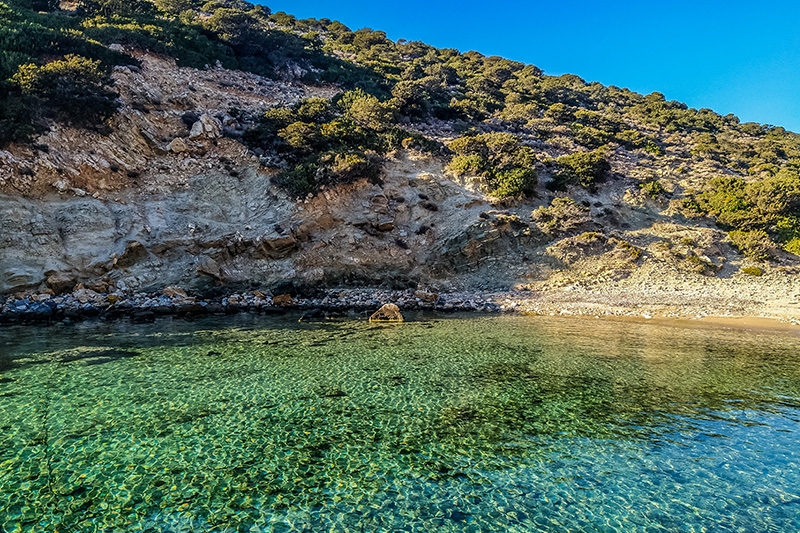 Despotiko
Despotiko Is a small uninhabited island located at the south-western part of Antiparos. It is an undoubted destination for history lovers and for those who search calmness combined with beauty. It has a numerous beaches you can access only by boat and scenic places that will make you wanna visit them again.
Mafalda beach
Relaxing and calming view
Turquoise waters
Bays and caves
---
Location